RESCUERS SAVE A NARCOLEPTIC HORSE THAT PASSED OUT IN A DITCH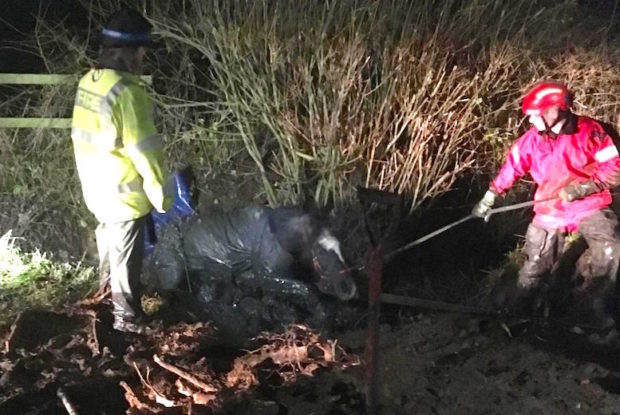 Narcolepsy can be a debilitating disease for those who have it, but since they can't control when their bodies fall asleep and wake up, it can actually be incredibly dangerous.
And one elderly narcoleptic horse almost lost her life after she was walking around a grassy field and passed out unexpectedly in a three-foot deep ditch. While asleep, the 27-year-old horse began sinking in the soft mud underneath her, and by the time she woke up, she was completely covered
The horse named Molly wasn't strong enough to get out on her own, but thankfully her worried owner had gone out searching for her and immediately called for help when she found her lying in the ditch. Soon after, rescuers from the Cheshire Fire and Rescue team arrived and got to work digging through the mud and used special rescue equipment to help pull her free.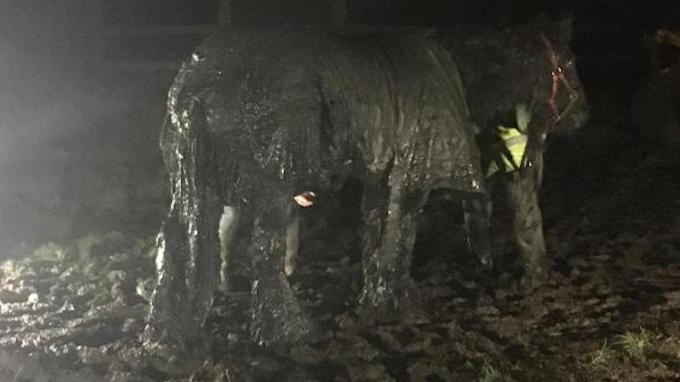 A local farmer realized what had happened, and used a digger to create a ramp for Molly, who was then able to climb out on her own. "The rescue teams guided Molly out and, after around 10 minutes lying down to gather her strength she was able to get back up on her hooves," a spokesperson from Cheshire Fire and Rescue said. "We have spoken to Molly's owner who has assured us she is safe and well after her muddy ordeal."
Can you imagine what would have happened if no one came to rescue this elderly horse? Let us know what you think in the comments below and please SHARE this with friends on Facebook.